There is no way I could blog photos of Adelaide and leave out the beaches. They're squeaky clean ocean beaches, one after the other in the formation of the Great Australia Bite. For my very cold (temperature, not state of their hearts) blogging friends, these snaps will hopefully brighten, possibly even warm your day some.
The first three shots were taken just after the sun set as I followed the yacht, until I got lost in the sunset and the boat sailed on.
*
Don't forget to
click on the photos
*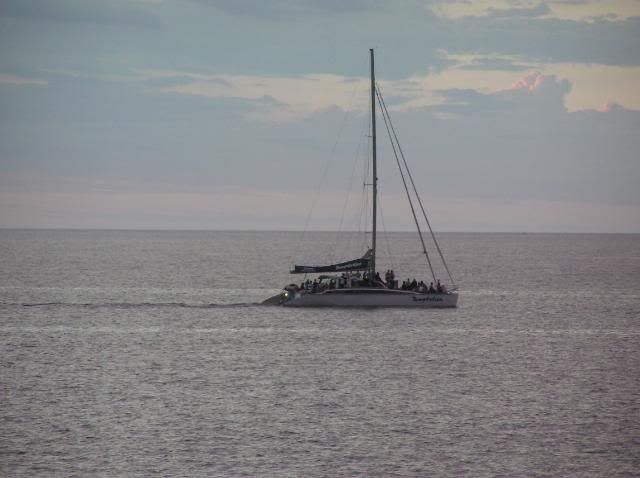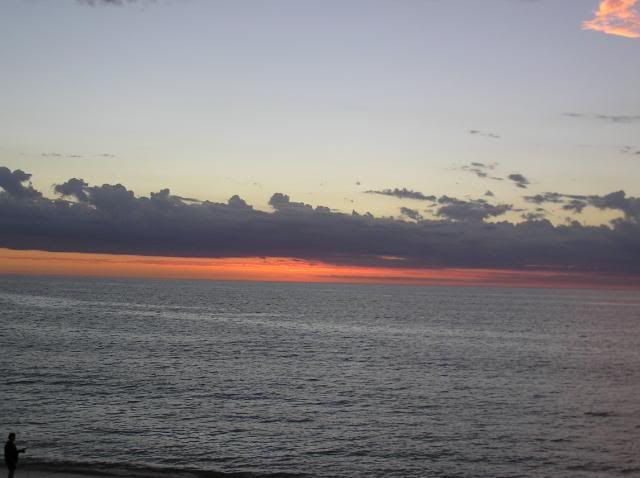 It never ceases to amaze me how many different shades of blue and green the sea can be all at the same time. The following photos were taken within a half hour time span and show a beautiful array of color changes in that short period of time.